Call right now for an appointment to have your boat cleaned and detailed. Whether the watercraft is coming from winter storage or being exposed to the hot summer sun, the crew at Midwest Boat Appeal can bring back its original luster. Because of oxidation during the summer, it is important to have your boat buffed and waxed at least annually. We recommend a thorough washing and a coat of wax mid-summer. Keeping your watercraft clean can affect the value of your boat.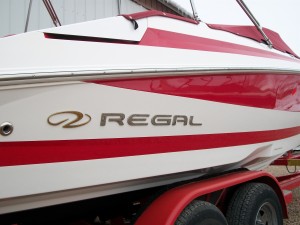 Detailing services:
Washing
Buffing
Waxing
Vinyl cleaning and protection
Vacuuming
Carpet cleaning
Complete interior cleaning
Bottom (hull) cleaning
Zebra mussel removal
Teak reconditioning
Pinstriping/decal/registration application & removal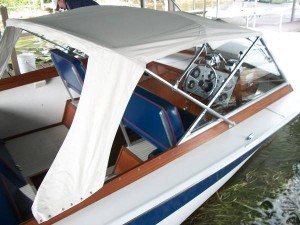 Serving Lake Minnetonka for 22 years
We offer Weekly, Bi-monthly or Monthly detailing at your dock for Lake Minnetonka boat owners.
Frequently Asked Cleaning and Detailing Questions
How often should my fiberglass boat be buffed out and waxed?
Ideally, buffed and waxed in the spring and a secondary coat of wax mid-summer.
Is it necessary to have zebra mussels removed from my boat?
Yes, state law mandates that all boats from infested waters must be decontaminated.